I find myself in wet conditions often, and lets face it sunny and dry weather is not always on the agenda. Finding yourself in a downpour and not having the confidence to take your camera out to get some pictures. I am the type who regardless of precipitation, I find myself reaching for my camera to capture a moment, like I did the image below on a rainy, cold sunset in May 2007.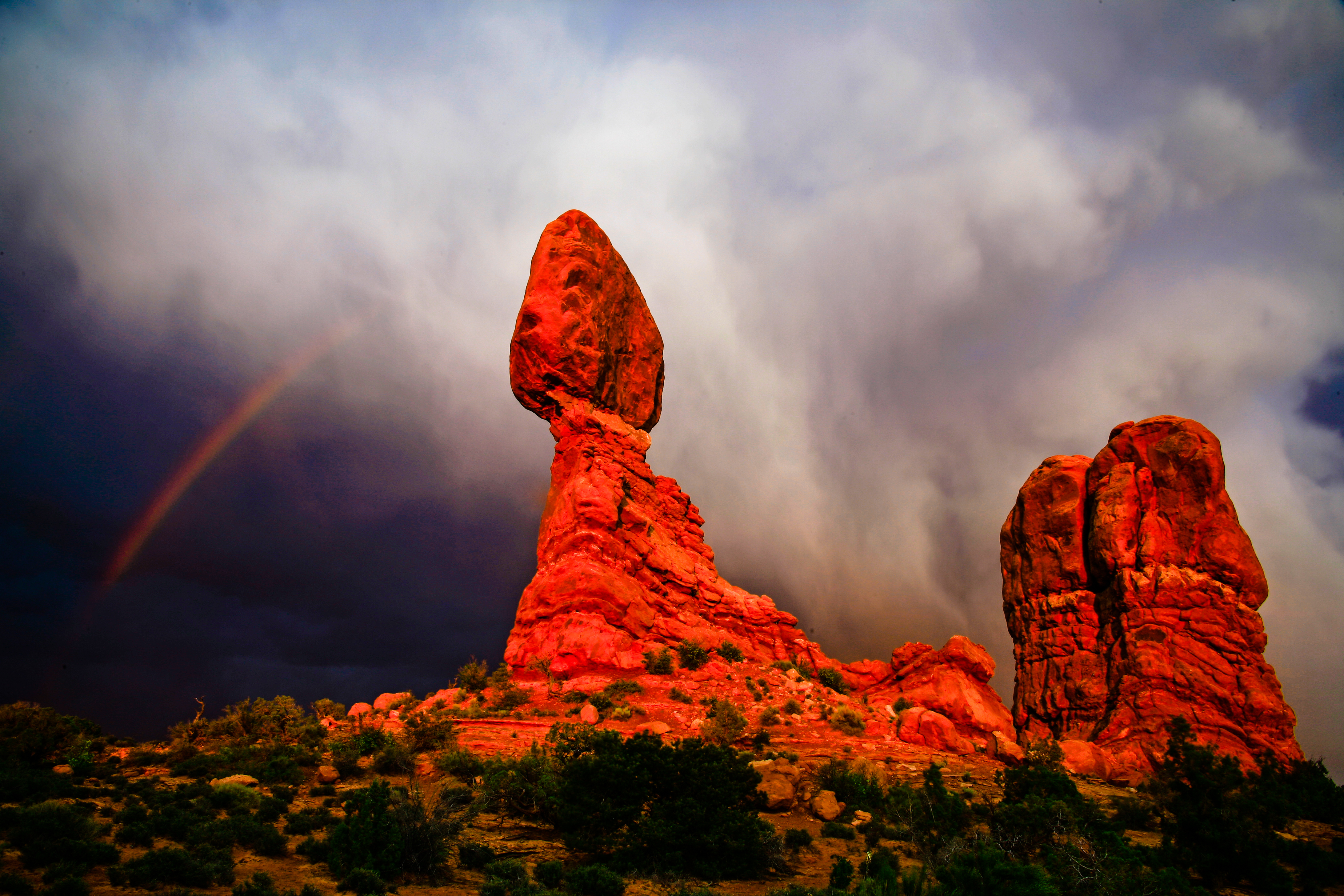 In the 90's for more than 3/4 of the day, big puffy clouds came rolling up over the LaSal Mountains. This means, get to the park and get some images. The drive there proved to be challenging as the thermostat on my car dropped to 32 degrees F. Me in shorts and a tank top while hail and heavy rains poured on me. My camera, a Canon 5D at the time was out and I was taking images. A fellow from Germany and myself were the last ones standing as the storm cleared behind us and gave us a show to remember.
Fortunately, nothing happened to my camera and I was able to produce some beautiful images of a rainbow. It wasn't until I came home that I thought more about rain protection for my camera. I thought a plastic bag would suffice, but that doesn't look good and I felt it would just wear out quick. Subsequent searches brought me to a website that had just what I was looking for. The funny thing is that I would have gone for a very pricey waterproof housing for my camera, that would have been overkill as I am not a diver and I can't swim very well.

The storm jacket was what I needed, it fits into a bag that I can attach to my belt loop or my bag and have it wherever I am. It comes in colors and camouflage for those who photograph nature. The bag fits comfortable around my camera and lenses; it also comes in a wide variety of sizes so that one could fit it around a telephoto lens with no issues.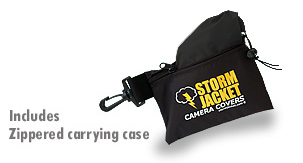 I haven't had to use it much, but I have some comfort knowing that it is near me in case a rainbow over (insert favorite place here) comes again.