Each Fall I take a drive up to Bond Falls to photograph its beauty. It has become a symbol of the season as well as personal favorite place to guarantee a good photograph.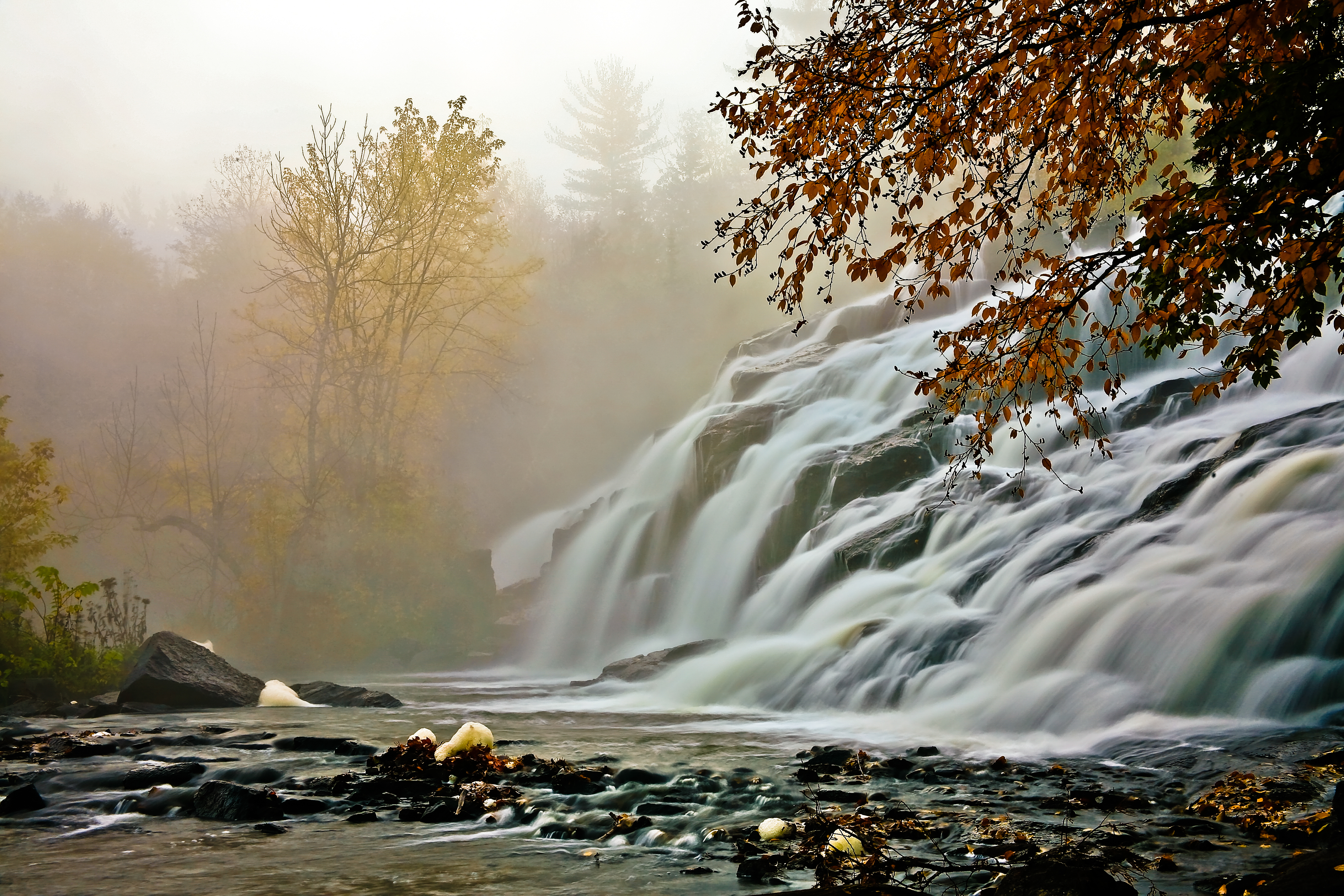 Bond Falls In the fall of 2006, note the yellow trees at the base of the waterfall.
Although things are very similar between late April and October, each can be cold, but the cold in fall is greeted by warm water that feeds the falls. It creates a delectable mist that can create some great drama in a scene.

The same mist floats as it does in fall, but less. It freezes to the tree branches at the base. This mist makes for difficult photographing as it's cold and freezes to things. My tip is to keep moving and try finding areas where the mist is less, often away from the falls.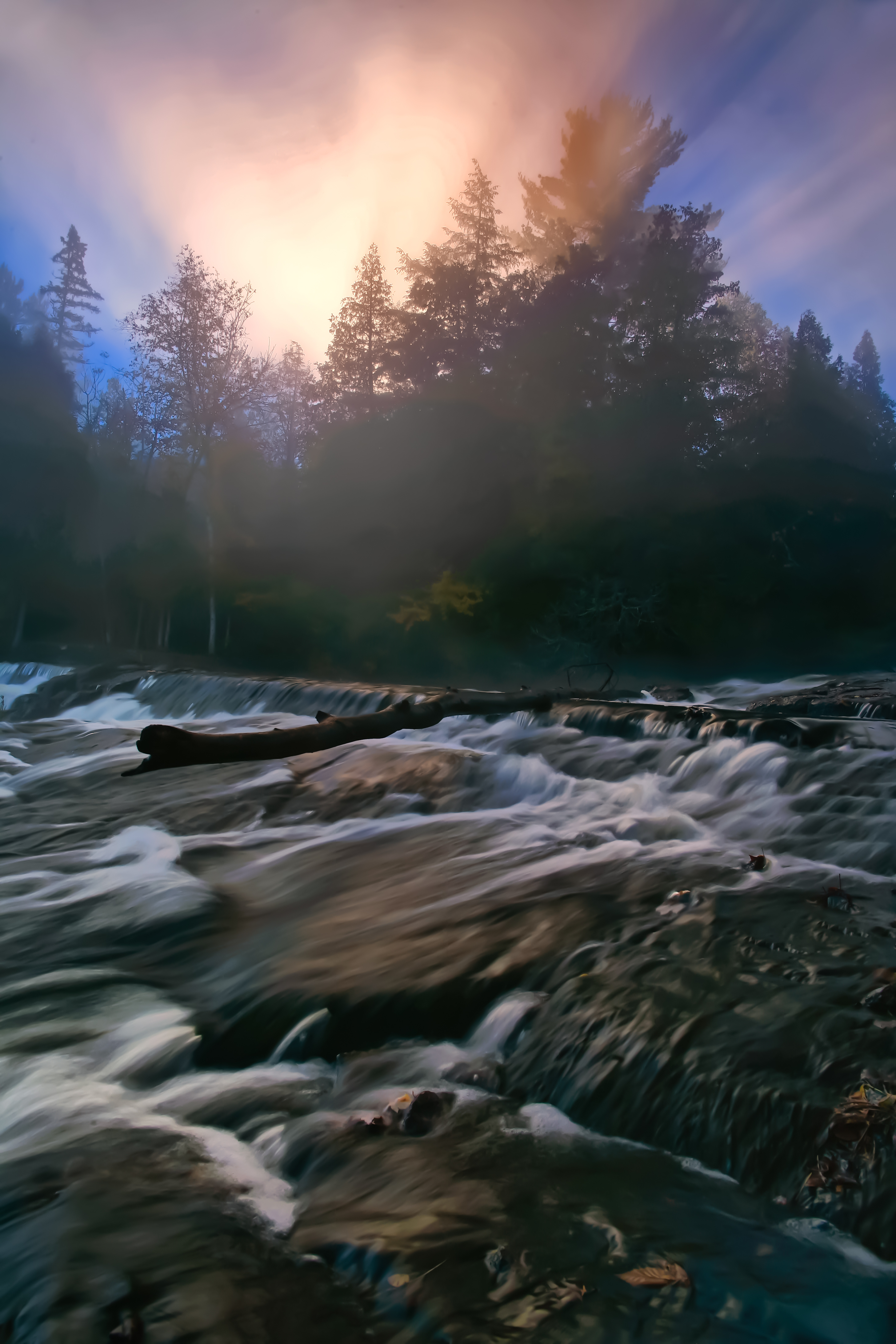 Same day as the previous, but the upper part of Bond Falls as mist helps to diffuse the sun for a dramatic photo.


A surreal photograph from April 2016, a heavier mist would have made this shot better. Notice the ice on the branches at the base of the falls.
The best part of the slightly extra flow was a river that formed off to the side of the waterfall, it was always their,but not with heavier flow that was present this time. I like moving streams and waterfalls, so I spent a little time working this small area.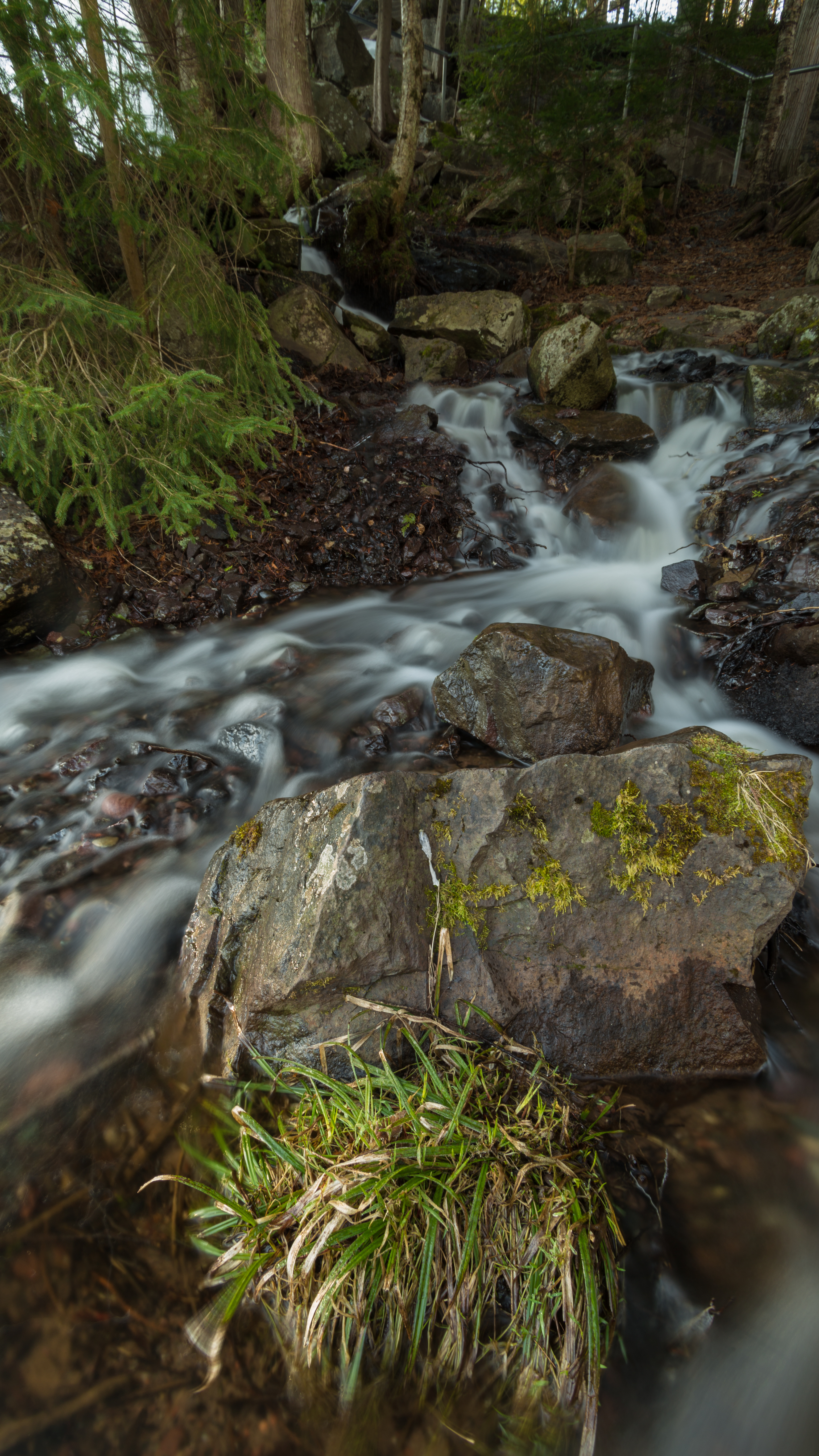 A highlight showing a patch of grass in the foreground and moss on a rock (this is common in the rocks and trees around the waterfall). The water flows quickly over the rock creating a mini stream.
The two trees that sit at the base of the waterfall often highlight the many fall photographs of the area. They are yellow and contrast nice with the white water. In April these tress have yet to grow leaves, this is ok as you can wait for warm sunlight to shine on them. This mimics the similar yellow of the fall leaves making for a nice contrasts scene with the waterfall in the background.
I like the springtime for the rebirth of everything from flowers or rivers flowing, this is usually my bread and butter time of year. If your going to make a trip up to the Upper Peninsula, I would make it for late September or early October, the tree leaves make any shot you take. If your into solitude, spring is great during the week, I had the 4 hours I was there alone.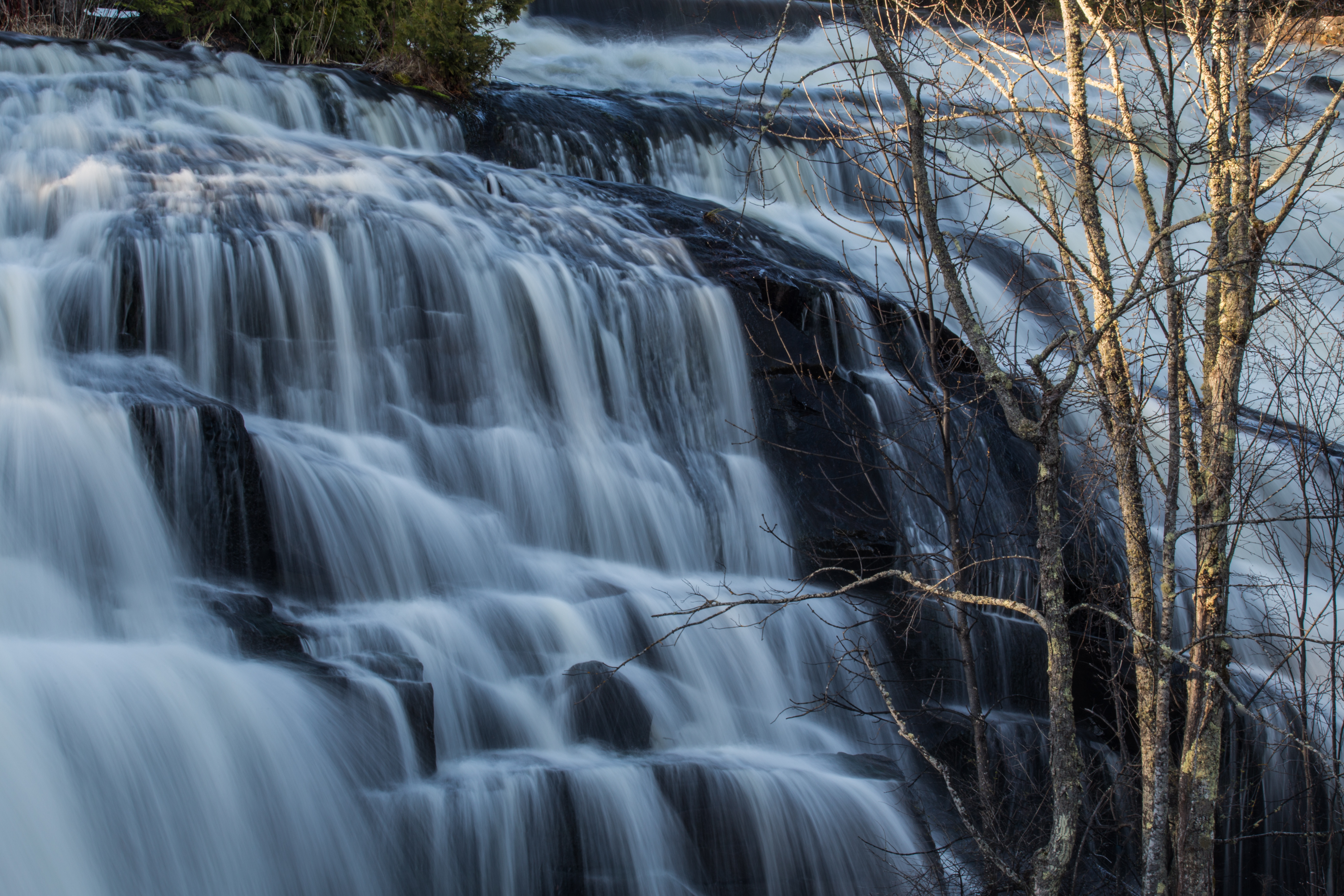 Light hits the trees trunks as the large waterfall flows in the background.